Palawan to commemorate 71st year of 'Palawan Liberation' in April
(philstar.com) | Updated February 19, 2016 – 2:24pm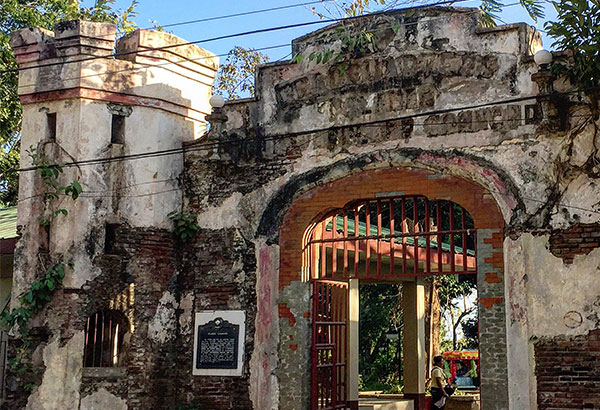 PUERTO PRINCESA, Palawan – Palawan's treasures are beyond its scenic islands; it is also home to freedom fighters during World War II.
To commemorate the 71st year of the "Palawan Liberation" in April this year, the Palawan Liberation Task Force composed of the Palawan provincial government, the City of Puerto Princesa, the United States Agency for International Development (USAID), the Palawan Tourism Council, the Puerto Princesa Chamber of Commerce and Industry and Rajah Travel Corporation will lead an event from April 21 to 23, which highlights the role of Palawan guerrillas and the United States Armed Forces in the Far East (USAFFE) during the Japanese invasion.
With the theme: "A Salute to Valor: Palawan Liberation," the event will feature the unveiling of new markers in Plaza Cuartel and Iwahig Prison by the National Historical Commission of the Philippines (NHCP) in the capital Puerto Princesa.
Plaza Cuartel was the site of the infamous Palawan Massacre while the Iwahig Prison and Penal Farm became the US Army Operations Headquarters after Palawan was liberated. It was established by the Americans in 1904 to isolate the worst inmates from Manila to clear virgin forests for farming. Eventually, inmates who served their terms were given lands of their own so they could rebuild their lives.
It will also feature a wreath laying ceremonies to commemorate the death of 139 American soldiers who were burned to death by Japanese soldiers at Plaza Cuartel.
The event will be capped with a firefly watching tour at the Iwahig River and an appreciation dinner.
Homepage ( Article MRec ), pagematch: 1, sectionmatch: 1
Governor Alvarez said that the Iwahig Penal Colony signifies the rich history of Palawan in pursuing restorative justice and the positive impact of tranquil environment to reform a law offender.
"The role of Palawan guerrillas who liberated the island from Japanese invaders during World War II was crucial to Philippine history," said Palawan Governor Jose Alvarez in a press release. "It's about time we recognize their heroism through historical tourism programs."